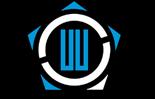 The Queen of the World is a giant-city sized ship where the game Hydrophobia takes place on. Imagine living a life of luxury aboard the worlds first global city. A place where you are protected, where you are free. A place for progressive thinkers, for those of us who still believe in ingenuity and technological development, who still have faith in people. Welcome to a city at sea built on hope. Welcome to the Queen of the World.
The Voyage of Hope
Edit
As we pass the half way mark in the 21st century, it is natural to contemplate the legacy our generation will leave behind. There is no doubt that that the dawn of the new millennium will be remembered as a time of immense global devastation. The Global Population Flood has left a scar on our planet which will probably never fully heal.
One question remains. Will the history books remember us for surrendering to our fate, for turning back in fear and erasing centuries of progress, or for standing firm with unshakable belief in mankind's ingenuity?
The Five Founding Fathers have provided us with a choice. Those who choose hope over fear, progress over surrender, and look to the future instead of drowning in the present, choose the Queen of the World.
With NanoCell at the helm, our great City at Sea will never stray from our voyage towards a better future for all mankind, and will never give in to those who choose to give up.
Party of the Century
Edit
September 29th, 2051 is a date that will go down in history. The Queen of the World is preparing to celebrate 10 years of progress at sea in emphatic style, and even if you can't join us onboard, you can still join the billions watching the party of the century live around the globe.
We can now confirm that NanoCell CEO John Dalton will be making his much anticipated address BEFORE the party to ensure that the festivities go off with a bang, so be sure to tune in early.
See Main Article at: NanoCell
NanoCell is the visionary of the Queen of the World.
External Links
Edit